Baptized in Castries, St. Lucia on 17 November 1785 at the age of 4 months and 15 days.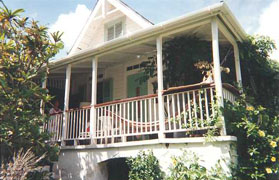 Sugar Planter and owner of the Balembouche Plantation in the parish of Laborie, St. Lucia.

Also Justice of the Peace.

Died on 23 May 1853 at Balembouche, St. Lucia.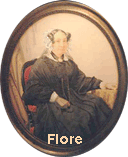 In 1815 he married Marie Flore Dorothée Anne d'Encausse de Labatut of Martinique whose family originated in St. André (Haute Garonne), France.
House at Balembouche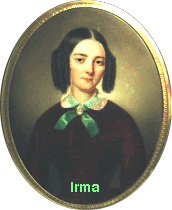 They had:



(1) Marie Louise Honorine (alias Irma)#.



(2) François Louis Honoré Marie (alias Jules).



(3) Basile Louis Honoré Flavien.

# Marie Louise Honorine (alias Irma) was the first child born to Louis and Flore. She was born in Martinique on 16 May 1816 and died in Paris on 6 June 1858. She married James Macfarlane, a Scotsman whose family had a store called Macfarlane Sons & Company headquartered in Castries with a branch in Vieux Fort. It was the same Macfarlane Company that obtained Balembouche from the Gaillard family in the 1870's.

Irma's marriage to Macfarlane on 13 February 1836 made family history, in that it was the first time that a member of this old French Catholic family had married someone who was neither Roman Catholic nor French.